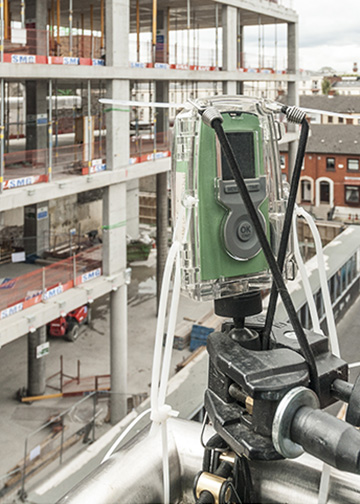 Time Lapse Photography has been around for an age but as with all challenges it has been rather expensive and downright difficult to achieve. The main issues have to do with security of very expensive SLR cameras themselves, weatherproofing, and data storage capacity amongst others.
However along comes Brinno (standing for Brilliant New Innovation) and produces a camera which provides a solution to all of these in one very neatly packaged camera unit. The camera can be mounted in an outdoor all - weather proof housing and has amazing battery capacity which leaves all other alternatives out of the game.
As with all things there are compromises but the advantages far outweigh these.
Do you need to monitor a project that does any of the following:-
Setting up a show/exhibition
A building construction project - any duration including long term 12-24 month projects
Monitor General site progress/activity
Monitor Safety concerns on site